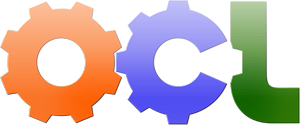 SIA OCL
Who we are:
OCLanguage is a translation management system (TMS), developed in 2009, according to European translation agency's (TA) special order. Today it is one of the most popular programming solution for TAs, developed for handling TMS tasks. System includes only exclusive functionality for players of this particular field. OCLanguage represents solid CRM, project and vendors' management, sales analysis, review and monitoring tool.
The solution is built on web technologies platform, which makes OCLanguage available for the users at any time and in any place using Internet.
Position: PHP DEVELOPER
We are looking for PHP Developers with the following profile:
• Minimum 3 years experience in web development with Object Oriented Programming
• Excellent knowledge of PHP5
• Proficient with MySQL
• Experienced with web server side and client side technologies
• Working knowledge of MVC frameworks (Zend Framework, Yii, Symfony2 or similar)
• Clear understanding of the Internet Protocol Suite
• Experienced with Version Control technologies (GIT, SVN)
• Aware of Performance and Security topics on web development
• Fluent in English
We offer:
• Integration in a professional and dynamic team;
• Opportunity to develop and apply business management software solutions for a wide range of Customers;
• A unique experience in a startup yet structured environment, working on an international scale;
• Participation in company and quarterly team events;
• Health insurance & parental bonus;
• Career development plan & performance bonus
Up for a challenge?
You are very welcome to send your application to
hr@oclanguage.com
Working time:
Full-time work