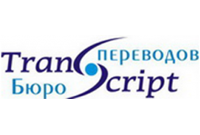 It has been a pleasure to work with OCLanguage for over 3 years. We implemented this software solution for conducting maximum control over translation agency business management. It has been a perfect choice of using OCLanguage to separate large projects into many subprojects or tasks for vendors. The number of tasks is unlimited, which allows us to tailor the project workflow management steps to the specifics of every order we handle. At the same time we benefit from unique features, that one can never find in many-sided systems. Just to share some of them: translators rating, language pairs and translation areas statistics, interpreting services management and many more.
In 2014 we received major update of the system functionality. We bear fruit from the outstanding service and care that developers of OCLanguage are willing to provide every time we apply for assistance. During daily cooperation, we recognize added value, when every of our inquiries is sorted out in short terms and with impressive professional knowledge and competencies.
Olga Leyko, Managing Director
Transcript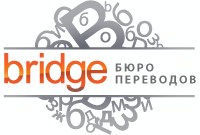 Our company has done scrutinized research in terms of the software solution that meets our translation agency needs. OCLanguage developers were responsive and opened for new ideas. As a part of our implementation was modification of the system functionality according to our vision of streamlining workflows. OCLanguage developers were keen on discussing every detail, even the smallest part of our vision in terms of the software solution we want to bring into our company. The solution itself turned out to be user friendly and easy to modify. In order to enhance the usability we went even further and translated the interface of the solution into Ukrainian language.
OCLanguage represents single platform for project, Customers and statistics data management, available via Web interface. It allows us to split translation projects into many documents and tasks, taking into account all peculiarities that one quote can represent. This comes along with automatized performers' data registration and update process. In addition, we benefit from system modification service available from OCLanguage developers, which has allowed us to adjust the system functionality to our company needs.
Maxim Lobachevskiy, CEO
Translation Agency Bridge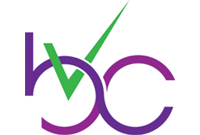 Our company has been looking for months for the solution that meets our fast growing business needs. Along with several offices, we have, at the same time we are handling most important operations from home and on the go. Which means that web interface in our case was a must. In addition, we have strong vision of our targets for upcoming years. Therefore, it was major requirement that the pace of business growth has to go simultaneously with the programming solution's modification according to our needs.
OCLanguage accounts for solid resource, which allows our company to track all project related data and sufficiently fastens Customer response time and increases satisfaction level of every Customer we deal with. What we want to stress is that we benefit from feature that allows to set up a lot of different access levels to system resources and Customers - assigned to every of translation agency managers. This leads us to maximum control of the business in combination with high Customer satisfaction rates. And last, but not least – we have been ordering different system modification modules and always recognized high responsibility and professionalism from developer's side. Every module development went through key stages of translation agency project management – research of existing infrastructure and Customer's vision, solution presentation, development and implementation, training and ongoing support.
Tatyana Potomskaya, CEO
BVC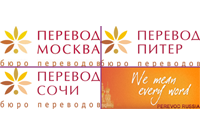 Our translation agency has been using translation agency management system OCLanguage for 3 years already. We are satisfied with the performance of OCLanguage, its functionality represents sufficient tool for streamlining all workflows. System modification according to our needs is available from developers at any time, which means this solution can be adjusted according to business needs. Since AVP Center has several branches in Russia, we use this system for optimization of workflows, as well as for setting one standard in terms of handling Customer data and financial information.
OCLanguage solution came in as second TMS and in comparison to other vendor's system, it turned out to be much more flexible and user friendly.
We plan to use OCLanguage in the future for looking after our business.
A.P.Tolmyanskiy, General Director
AVP Center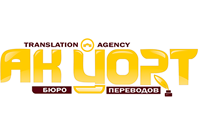 Our translation agency was founded in 2010 and from the very first day of our operations, we started to look for software solution, which would systematize our Customers' and vendors' data base. In addition, amongst important tasks to solve were the unification of all internal and external processes, including the workflow of documents, project management, marketing and accounting.
We did long and scrutinized analysis of available software solutions for translation agencies. As a key success factor for our business was that we found OCLanguage 4 Mobile software. Developers of the solution were keen on presenting every part of the system that we were interested in and delivered great service. This system fully fits our business needs in terms of functionality and pricing.
L.M. Rizaeva, Director
AK Yort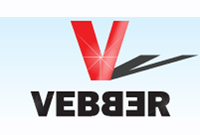 As far as we are concerned, Vebber is one of pioneers of OCLanguage users. Over 5 years of successful cooperation have brought us stable and priceless system resource for delivering maximum performance to our highly valuable Customers. Since 2009, when the system was implemented, we have received several major upgrades of the software, which have helped us to stay in accord with global Translation Management systems (TMS) technology growth. Initially the aim of implementation was to develop fundamental platform for saving and overseeing all project related data. However, today the key advantage of the solution is its combination of many unique features for TA business. Just to emphasize the most vital ones – CRM, project leads, e-mail campaigns, statistics, vendors, and documentation data.
We are in great touch with the support team, which gets on every inquiry we would share with developers. We are strongly satisfied with the professionalism and high-class attitude to our company.
Liliya Zhafyarovna, Managing Director
Vebber